These are just some of the woodworking skills acquired during my time at the Chippendale International School of Furniture.
- Carpentry
- Carving
- Marquetry
- Gilding
- Restoration
- Stained Glass
- Veneering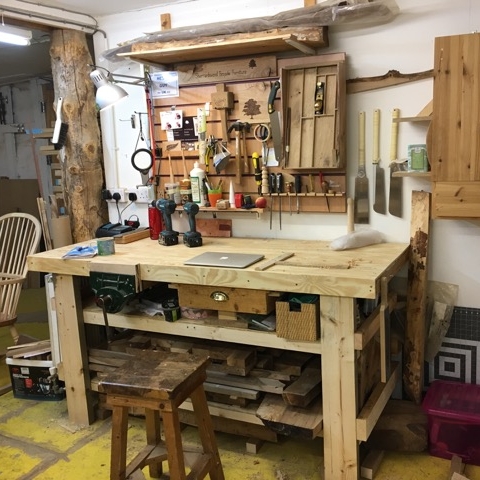 My new workshop is now open for business near Haddington, just outside of Edinburgh. It is fully equipped and ready for me to start making some new bespoke furniture.
I've have the space and tools available to make some truly unique pieces!
Whilst production is down to me, the design process should be a collaboration between myself and the customer.
This plant stand was inspired by one found in a magazine by the customer. I designed the structure based on the customers brief and the existing plant pot. The English walnut used works beautifully with the black ceramic pot.